Shelley came for a surprise visit and I was so happy to see her and her cute kids! She ended up staying for a few weeks and I got to see her several times. Shell and Bre came over to hang out one night and we had a good time. I say this every time we get together but I love these gals. They are like my older sisters that I never had. They have done everything before me so they give me their advice and I always trust it completely. Now that I'm pregnant, they are my go-to gals for information! They both have two kids and are pro moms. Their kids are so well behaved, smart and just great in general, so I know I will be bugging them lot over the next few months (and years to be honest) about pregnancy, giving birth, taking care of a newborn and raising children! I can't wait to go visit Shell in Connecticut in a month!
Dan is obsessed/terrified with sharks and last week was Shark Week on Discovery Channel. We have been looking forward to this for a while and Dan invited his brothers and parents over to celebrate and watch the premier! Dan is so creative and hilarious and he decided to make red jello with gummi sharks and army guys in it.
We had to go on quite the adventure to find the gummi sharks (Winco doesn't have them anymore!!) but it looked awesome! Dan put the army guys in the shark's mouths and cut some of the guys in pieces so it looked like a bloodbath. Gory but so funny.
We had swedish fish, gummi sharks and goldfish for snacks.
Dan with his wonderful creation. Notice his sweet shirt as well. "Live every week like it's shark week". We got him some art with that quote from Etsy and he has it in his office. I made him the shirt a few months ago with my Silhouette Cameo and he loves it. I used iron on vinyl and it worked really well. A few pieces started to peel off after several washes but we just re-ironed it and it has worked great.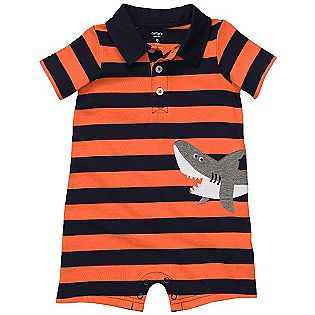 Because of Dan's love/fear of sharks, we have already purchased 2 shark outfits for the babe. We haven't bought many clothes yet, but we already have 2 shark shirts! These are pretty adorable and our babe will be as obsessed with sharks as Dan is!
Here is a picture of the bump at 23 weeks. I'm excited because I'm finally looking like I'm actually pregnant instead of just chunky. I can still wear most of my clothes, but I bought some maternity jeans last week and I love them. I also bought some leggings and I'm sure I'll be wearing a lot of leggings with long shirts and sweaters.
I've been feeling pretty good, just a little more tired than usual, but no more sickies like the beginning thank goodness! I just get winded super fast and have to rest. I have also had really bad back pain nearly the whole pregnancy. I have done a few things that help but there is not a ton I can do.
I have been working out but not nearly as much as before I was pregnant. I try to do an "official" workout 3 times a week and Dan and I will also go on walks as well. I hate the heat but when it cools down we will start doing bike rides again too. My weight gain has been steady but right in the normal range. It has been hard because I lost so much weight before getting pregnant and I was so strict and now I need to eat more and it can be hard to see the scale go up instead of down! But my body is taking care of this babe so I try not to stress and not eat a lot of junk or treats and have healthy snacks. I am still tracking most of my calories and my weight on Livestrong.com. Check out the chart of my weight since January! Yikes. It does make me happy that at 5 1/2 months pregnant, I'm still below my maximum weight from back in January.
I have been feeling him move a TON lately and it's awesome. Dan still hasn't been able to feel him because he stops moving when Dan tries to feel! But he goes crazy most of the day and it's the weirdest/coolest feeling ever. I can't wait for Dan to feel him too! We haven't talked a ton about names, but we have about 5 names that we both agree on right now. I will share them eventually but we are still working on it and we aren't going to decide for sure until we see him. I know people say all babies look the same but my baby will look different to me and I feel like I need to see him before I know for sure what his name is!